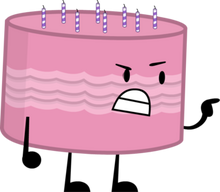 Cakey is a female contestant in Object Invasion Reloaded.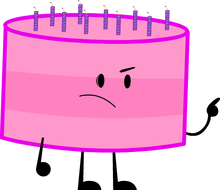 Personality
Edit
Cakey acts like a typical teenage girl, but isn't too obsessed with her phone. She is usually nice, but she is mean to Window.
Fun Facts
Edit
Cakey is voiced by Pinkmermaid1234 on Scratch, being one of the three people to not send their lines through Skype like the other actors.
Ad blocker interference detected!
Wikia is a free-to-use site that makes money from advertising. We have a modified experience for viewers using ad blockers

Wikia is not accessible if you've made further modifications. Remove the custom ad blocker rule(s) and the page will load as expected.