Windows 7 is one of the many contestants in Object Invasion Reloaded.
Personality
Edit
Windows 7 is developed in a weird way. In Episode 1 he was the random guy that was stupid and stuff. But then he became really funny in his own way. He wasn't going crazy anymore. He actually seemed sane. Maybe something happened to him... ;)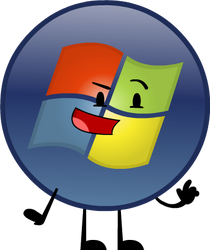 Ad blocker interference detected!
Wikia is a free-to-use site that makes money from advertising. We have a modified experience for viewers using ad blockers

Wikia is not accessible if you've made further modifications. Remove the custom ad blocker rule(s) and the page will load as expected.